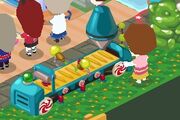 The Candy Maker was released on 30 November 2010. The Candy Maker could be earned after mastering Sugar Rush before 12 December 2010. This requires 30 candies and 10 sugars. After unlock, it will earn 1800 coins every 4 hours.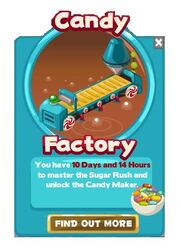 Ad blocker interference detected!
Wikia is a free-to-use site that makes money from advertising. We have a modified experience for viewers using ad blockers

Wikia is not accessible if you've made further modifications. Remove the custom ad blocker rule(s) and the page will load as expected.